Fuel Card
In partnership with Transport Clearing House (TCH)
Cost savings at the fuel pump
Access cash at ATM machines honoring the Star Network
Locations across North America
Multiple Cards available
Cash Prizes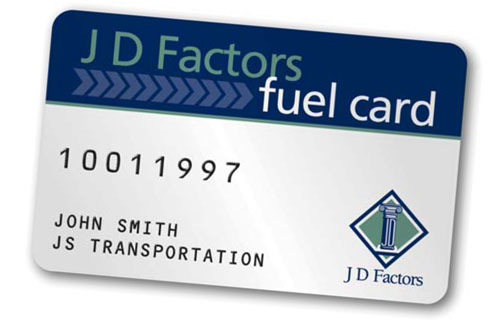 How does it work?
The fuel card is a debit card and every time you factor you can transfer money directly to your card.
How much does it cost?
A minimal charge of $1.50 every time the card is used and $2.00 to transfer funds into your TCH account from your J D Factors account.
How do I apply?
Once you are approved for factoring it only take 5-7 days to receive your fuel card.
Benefits to using the fuel card
Automated Purchase Controls
Detailed Fuel Management
Up to the minute Transaction Information
Programmed Credit Limit Notifications