Ca$H Paid for Referrals
As a valued client of J D Factors, you already know the benefits of factoring. Now you can earn cash by referring other companies you know that may need to improve their cash flow. Simply refer a company to J D Factors and when they become a client you get paid.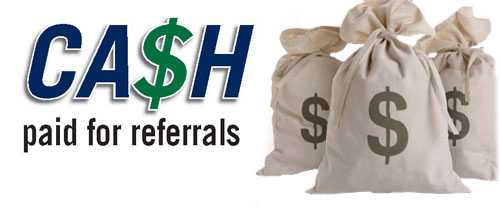 Give us a call with their name and phone number and we will do the rest. If they are approved and start factoring, we will pay you a cash incentive for the referral.
First Funded Deal = $150 *
Second Funded Deal = $250 *
Third Funded Deal and after = $500 *
For complete details, contact your Account Executive today!
* A referred deal qualifies under this program when purchases for that account reach $10,000